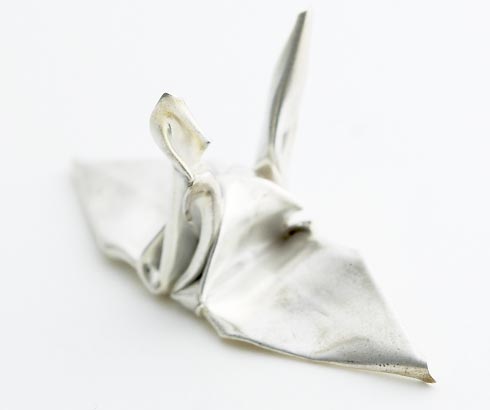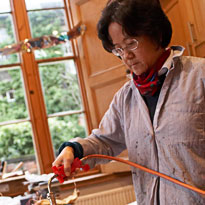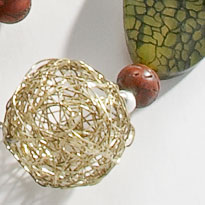 Born and brought up in Java, Indonesia, Theresia studied for a degree in civil engineering at Leeds University and she also has a master's degree in irrigation engineering from Southampton University.
After practising as an engineer in Jakarta, Sulawesi, Lombok, Sumbawa, Sumatra, and the North-West of England for a number of years, Theresia changed direction and studied art and jewellery design at the Wirral Met, completing her BTEC in 2009 with distinction.
Theresia is a member of the Oxton Artists since 2008 and a board member of Liverpool Independents Biennial from 2009 to 2013.
photography and web design by Gigazing